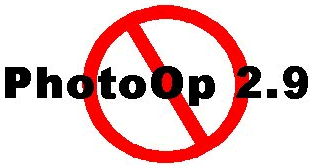 PhotoOp 2.9
DON'T BE FOOLED!!!!! Once you register the software you THINK you have purchased in good faith, you are sent this "upgrade" notification:
Should you wish to create PhotoOp screen savers for distribution to others, an upgrade from the Personal to the Professional Edition is available for $59.95

---
Mr. Menish is clearly using the "Bait and Switch" tactic to sell his software with obviously no regard for his customers. Below is the page with a "Description FROM THE DEVELOPER"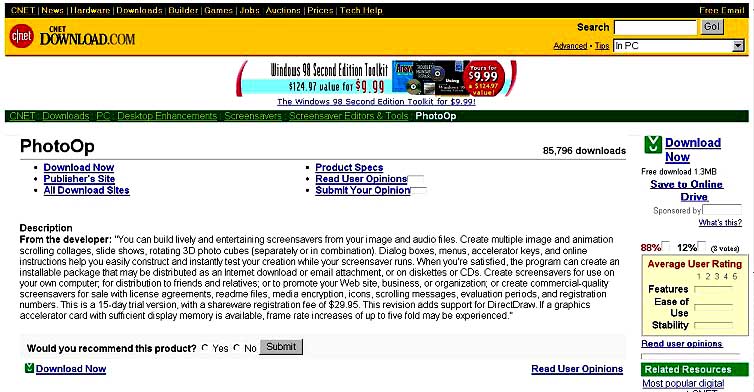 Nowhere in his description of the product does he mention the higher prices of $79.95 for the "Professional" or $199.95 for the "Enterprise" editions. Nowhere in the software itself does he tell you the difference.
---
After receiving my registration code, which allows for use only on my computer, NOT distribution, as he claims, I contacted the author, Mr. Jeffrey Menish stating that I thought his description of the product was misleading and asked him what we could do to resolve the situation. (I did not ask for a refund). His reply is listed below:

Date:
Fri, 22 Dec 2000 14:46:34 -0800
From:
"Jeffrey Menish" <jeff@menish.com>
Organization:
Jeffrey Menish
References: 1
Once the registration has been sent I don't make refunds due to imagined features or hoped for capability. In the future I suggest you fully read the product description before buying.
Jeff
---
I think perhaps it is Mr. Menish who "imagines" people will just sit back and say "Oh, well, I got screwed".
FastCounter by bCentral